St George's Christmas Tree Festival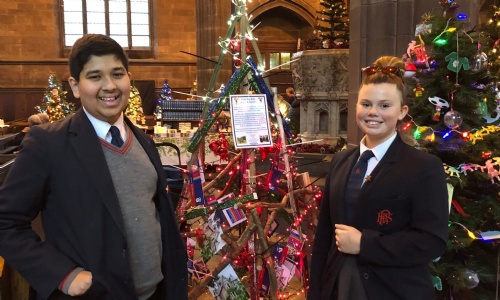 Ramillies Hall School took part in the 12th Christmas Tree Festival at St George's.
Our Ramillies tree was 1 of 90 trees on display and was a representation of our lovely school. The event was a great success and we are already thinking of some great ideas for next year's tree.