A Visit to The Museum Of Science And Industry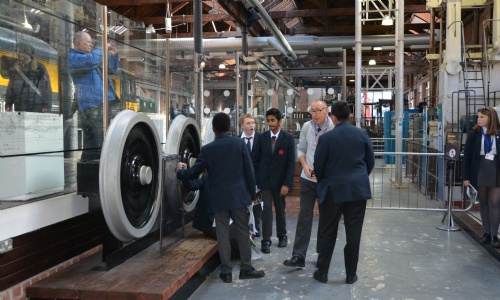 Year 7 and 8 Science visited the Manchester Museum of Science and Industry (MOSI) as part of their forces and energy lessons.
They visited the steam engines in the Power Hall and listened to Museum staff explain the workings of a steam engine. They saw how forces are transmitted and put to useful work.
This was finished off by a talk about the "Rocket" steam engine that is part of an exhibition at the Museum.
A great day had by all.