Toddlers
Children move to the Toddler department around their second birthday, with transitions being made in consultation with parents.
The toddler department offers a bigger play space organised over two rooms. The rooms are zoned with different activity areas including; a soft play area, role play, dressing up, book area, arts and crafts, small world play, sand and water, a busy investigation wall and an interactive white board.
There is also a very large outdoor play space with its own miniature roadway and multiple options for climbing and sliding, together with a mud kitchen.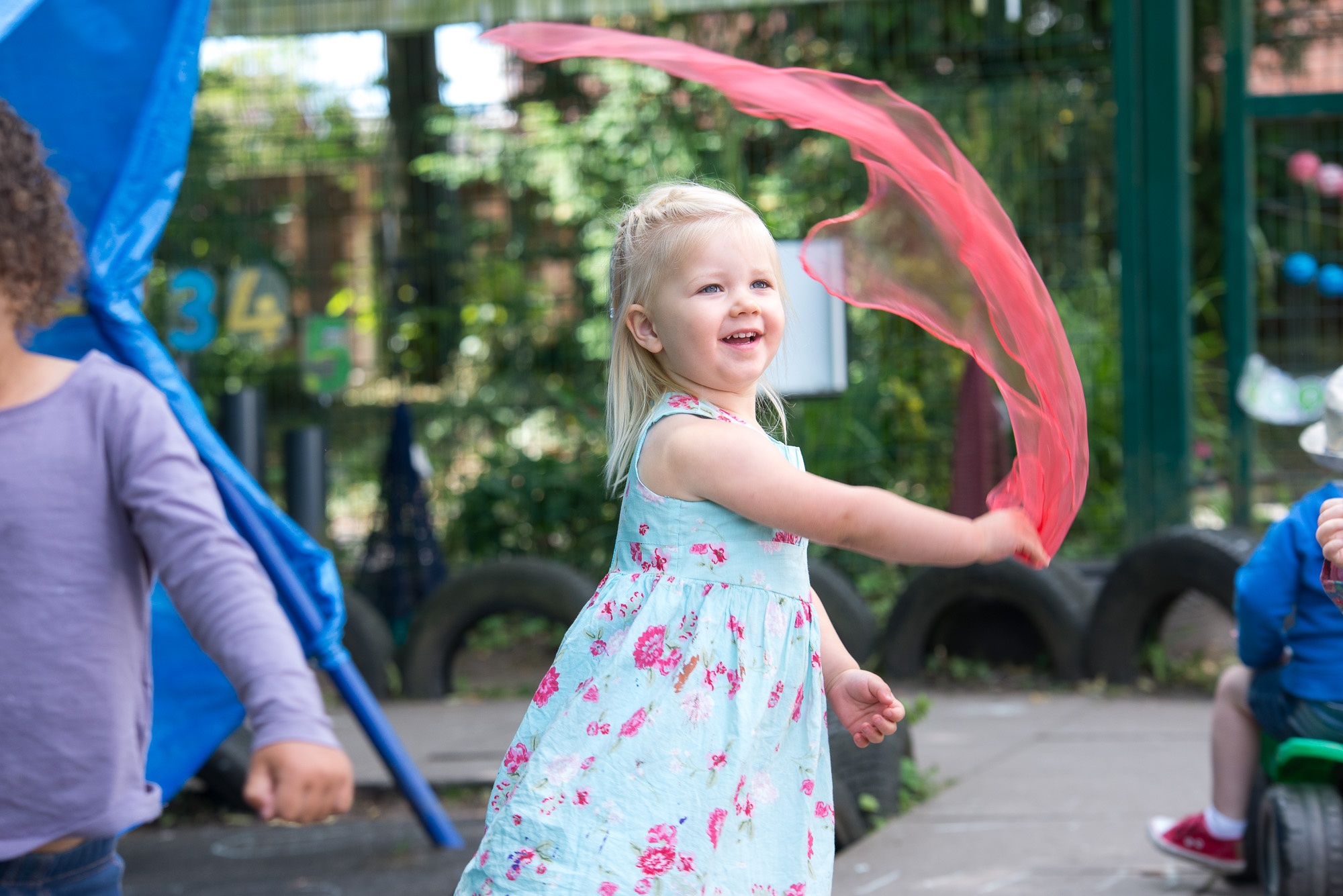 Meals are served in a dedicated smaller room with children sitting together around tables. Children are encouraged to be as independent as possible from the earliest opportunity, selecting their own food where possible and clearing their plates.
Adult led activities are combined with opportunities for free play and include letters and sounds, phase 1 activities, stories and music time.